Dhowaan waxaa nageele oo ah magaalo ka mid ah gbolka guji la isugu yeerey dhammaan maamumulada heer gobol iyo heer degmo Soomaalida iyo Oromada, isla dega konfurta Itoobiya gaar ahaan kuwa soo saaran xadka kenya ay la wadaagto Itoobiya. Waxaana shirkaas ka soo baxey go'aanadan hoos ku qoran....

Zimbabwe cabinet to be sworn in
The formation of Zimbabwe's unity government is due to be completed with the swearing-in of a new cabinet

Obama nears win on stimulus plan to boost economy
By Jeremy Pelofsky and Richard Cowan
WASHINGTON (Reuters) - Lawmakers prepared on Thursday to pass a $789 billion stimulus package to revive the struggling economy in a victory for President
Barack Obama
that some warned may have costly consequences.


From Moyale District, Western Gharri Region February 07, 2009 by Gur Gharri GSG News contributor Gharri Warriors have defended their motherland successfully once again. The enemy militias have been crushed. The latest information received from EL Gof indicates that Five enemy forces were killed and the rest ....

Fighting Spreads to Moyale Outskirts, in Western Gharri Region February 05, 2009 by Gur Gharri GSG News contributor Fighting between Gharri and Oromo militia has spread like wild fire on Thursday beyond the Huddatt District capital to the Abitu Northwest of Moyale city.

VERY HIGH TENTION BETWEEN THE GHARRI AND THE OROMO REGION as G.D. F. Fighters pressure the Oromo Bandits trying to dislodge them out of the Gharri land: Februray 005, 2009 by Gur Gharri GSG News contributor On Wednesday February 4, 2009, the Oromo bandits raided Gubba Eddi village, located in Moyle District, Western Gharri Region killing
News Brief From Moyale, Western Gharri Region: Tuesday February 03, 2009 Gur Gharri GSG News contributor: On January 30, 2009, two Gharri men were brutally murdered by Oromo gunmen near Wachile, Huddett District. Also, the Oromo invaders have been removed from...
Barack Obama prepared to make history as the first black U.S. president, riding a wave of public optimism he will need to tap to deal with the worst economic crisis in 70 years and two wars.
Full Coverage | Slideshow
Shaky truce holds in Gaza Gazans take stock of destruction as Israeli troops and Palestinian fighters hold fire.
Islamists execute a Somali politician who they accused of changing his religion by working with non-Muslim Ethiopian forces.
Somali Islamist insurgents take over Ethiopian bases as the last of Addis Ababa's troops leave the capital.
Somali joy as Ethiopians withdraw
Residents of the Somali capital celebrate as Ethiopian troops leave their Mogadishu bases, despite fears of a power vacuum.
Ghana's new leader takes office John Atta Mills is sworn in as Ghana's new president amid celebrations in the capital, Accra, after his narrow election victory.

Gharri Sultan Haji Mohamed Haj H... This Is The Gharri Sultan, Haj Mohamed Haji Hassan Gababa. He is also, the Legendary leader, state's man, and proud Gharri son who relentlessly followed his father and grandfather's footstep in defending and promoting his people's interest.
Israel pounds Gaza for second day, 229 killed GAZA (Reuters) - Israel launched air strikes on Gaza for a second successive day on Sunday, piling pressure on Hamas after 229 people were killed in one of the bloodiest 24 hours for Palestinians in 60 years of conflict with the Jewish state.
Guinea junta seeks to allay fears Guinea's military coup leaders invite foreign diplomats for talks "to reassure" the world about their intentions.
Bold Fed still needs fiscal help No matter how bold the Fed's plan to revive the economy, it is likely to take a stimulus package of as much as a trillion dollars to halt a precipitous slide into deflation. Full Article
Credibility check? Citigroup's repeated assurances that it did not need additional capital, followed by its quick about-face in accepting billions in Treasury aid, has investors wondering what other banks are hiding. Full Article
Obama captures historic White House win WASHINGTON (Reuters) - Democrat Barack Obama captured the White House on Tuesday after an extraordinary two-year campaign, defeating Republican John McCain to make history as the first black U.S. president. Full Article | Video
The Kenyan Minister of defense and his surrogate prosecutors have charged six
Breaking News From El Wak, Central Gharri Region Tuesday November 04, 2008 On November 02, 2008 one of the recently tortured Gharri victims, Abdulah Hassan Qalla, died

More video clips depicting El Wak Atrocities have resurfaced again the North Eastern provincial police officer Stephen Chelimo and the Mandera Central district officer Ole Tutui must be charged along with their boss Yusuf Haji for the atrocities and torture against the El Wak and Wargadud residents.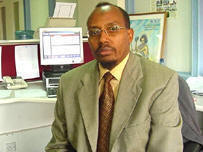 October 31, 2008 by Gur Gharri GSG News Contributor: Honorable Billow Kerrow has been arrested for speaking out against the injustice perpetuated against the El Wak District indigenous people. Mr. Kerrow was accused of exposing brutal torture against the indigenous people of El Wak District thereby damaging and ----

Military Operation: Security forces accused of manhandling inhuman treatments against the Gharri citizens has been reported in El Wak Districts, and the entire Gharri populations are under Yusuf Haji's military occupation.


October 29, 2008 by Gur Gharri GSG News contributor: Crimes of torture and inhuman treatment of Gharri citizens has been reported in El Wak Districts, and the Gharri populations are under Yusuf Haji's military occupation in El Wak District.

Oppressive and Discriminatory Military Operation is Taking Place in Gharri District OCTOBER 25, 2008 by Gur Gharri GSG News contributor: There are military operations going on in Mandera and the surrounding areas.
The Mandera Dimtu and mandera town Citizens were attacked by Vicious Rodents and killing Several indigenous Garre people. It was said that the newly self discovered rodent marmots' locally known as Murale, invaded Mandera Dimtu on October 17, 2008, and carried out heinous crimes, killing many innocent unarmed people including an entrepreneur and local hero Mr. Isaac Mohamed. All inferno started thereafter.
News Brief From Gharri District: (ANO) Tuesday October 07, 2008 by Gur Gharri GSG News contributor: On October, 06, 2008 Murale gunmen waged war on a Gharri village located about two kilometers west of Mandera town near Koromay. For Full Articles Click here