Community News Update from ST. Paul, MN April 26, 2012 by Gur Gharri GSG News Contributor
The new and vibrant Garre Community leaders have emerged in St. Paul, Minnesota.
On Wednesday April 25, 2012, the Gharri people in Saint Paul MN held it first community meeting. They agreed to form a Garre Community and elected the following five people as community leaders.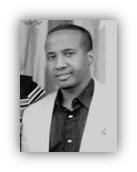 From the left to right of your screen; Chair Mr. Mohamed Hussein Diqa, Vice Chair Mr. Mohamed Ibrahim, Secretary Ms. Deqa Adan Gesdir, Treasurer Mr. Hassan Ibrahim, and Spokesperson Mr. Abdisalam Hussein Dhafor. In the first St. Paul, MN Garre community meeting they elected the above members and agreed to conduct another general community meeting in three weeks. They also agreed to work with all Garre people in the state and elsewhere.
The Garre people have been living in St. Paul, MN for a long time, but this is the first time that the community got together for the purpose of working together with one voice to help all Garre people. This in itself is a remarkable event and on the behalf of the GSG, the Garre community of Seattle, and Garre community of North America, I congratulate you and salute you all. Please keep it up and let us all continue to work for the Garre people. Thank you brothers and sisters of Minnesota

Please feel free to contact us at unitedgarre@aol.com or at gurgharri@aol.com